Alessio Decaria
DIUM
---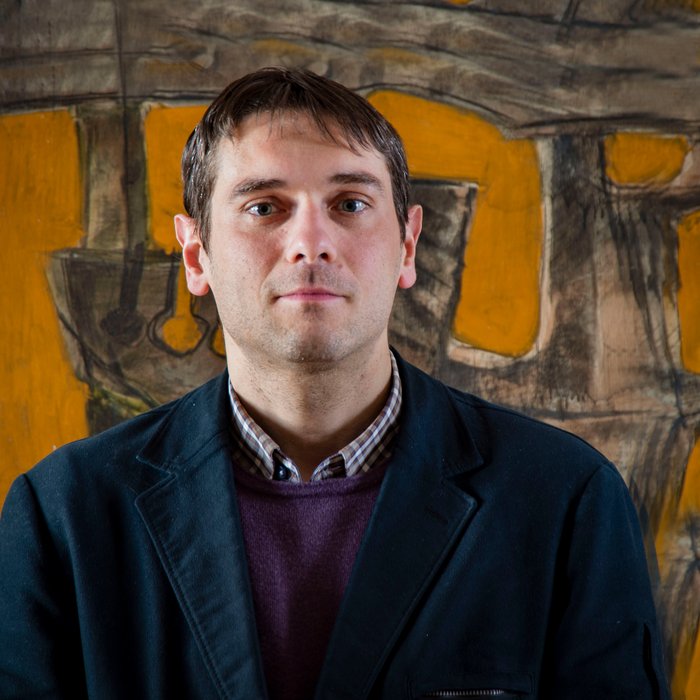 Alessio Decaria
Filologia della letteratura italiana (L-FIL-LET/13)
---
Associate professor
Tel.:

0432 556587

Email: alessio.decaria@uniud.it
Office:

Casa Solari, first floor, room L1-02

Teachings:

Philology of Italian Texts; Fundamentals of Philology and Textual Criticism; Italian Philology; Dante Philology
Alessio Decaria
Filologia della letteratura italiana (L-FIL-LET/13)
---
Associate professor
Tel.:

0432 556587

Email: alessio.decaria@uniud.it
Office:

Casa Solari, first floor, room L1-02

Teachings:

Philology of Italian Texts; Fundamentals of Philology and Textual Criticism; Italian Philology; Dante Philology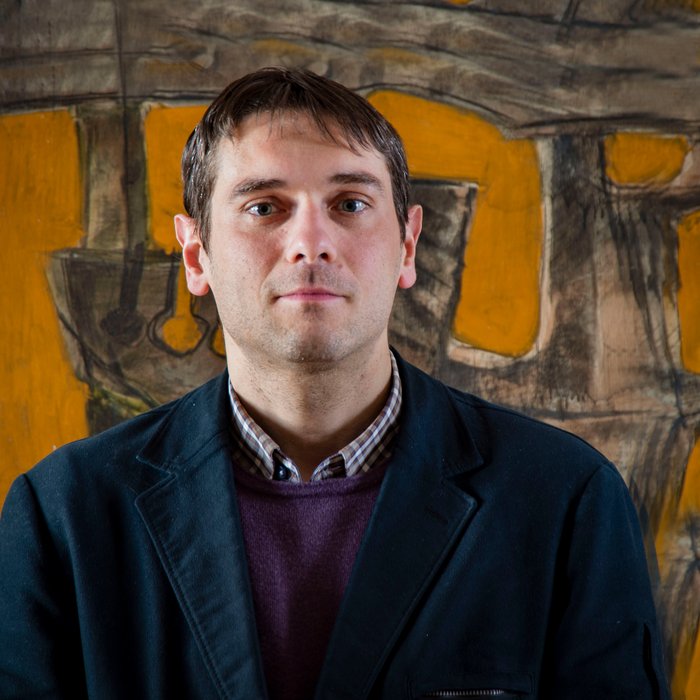 I studied at the University of Florence, where I graduated in Humanities in 2001 and received my PhD in History and Tradition of Texts in the Middle Ages and the Renaissance in 2006. I have also worked at the Ezio Franceschini Foundation in Florence and the Universities of Geneva (2010-2012, as a contract professor) and Siena (2012-2015, as a researcher). I have been an associate professor at the University of Udine since 2015.
At the Department of Humanities and Cultural Heritage I teach philological subjects both in the three-year degree course in Humanities, and in the magisterial interuniversity course in Italian Studies. I am a member of the Doctoral Council in Languageand Literary Studies.
My main research interests concern Italian medieval and Renaissance literature, with particular attention to the transmission of texts and to the ecdotic methodology.
I edited the critical editions of the comedy Il Filosofo by Pietro Aretino (Rome, Salerno editrice, 2005, National Edition), the rhymes of Francesco d'Altobianco Alberti (Bologna, Commission for language texts, 2008), Luigi Pulci's Sonetti extravaganti (Florence, Società Editrice Fiorentina, 2013), rhymes of Riccardo degli Albizzi (Florence, Cesati, 2015), the Libro dei sonetti by Matteo Franco and Luigi Pulci (Florence, Cesati, 2017: with Michelangelo Zaccarello).
I published a monograph on Luigi Pulci (Luigi Pulci e Francesco di Matteo Castellani. Novità e testi inediti da uno zibaldone magliabechiano, Florence, Società Editrice Fiorentina, 2009) and philological and critical essays on various authors, including Jacopone da Todi, Dante Alighieri , Coluccio Salutati, Poggio Bracciolini, Burchiello, Matteo Maria Boiardo, Luigi Pulci, Niccolò Machiavelli, Lorenzo Strozzi, Benedetto Varchi.
I edited two miscellaneous volumes dedicated to Italian lyrics of the first centuries («Ragionar d'amore». Il lessico delle emozioni nella lirica medievale, with L. Leonardi, Florence, Edizioni del Galluzzo, 2013;I confini della lirica. Tempi, luoghi, tradizione della poesia romanza, with C. Lagomarsini, ivi, 2017).
I participated in several PRIN and FIRB projects and I was the national coordinator of the FIRB Futuro in ricerca 2010 project Repertorio ipertestuale della tradizione della lirica romanza delle Origini (TraLiRO), active from 2012 to 2015. I participated and took part in other collective researches, including Lirica Italiana delle Origini (LIO), Autografi dei Letterati Italiani (ALI), Atlante dei canzonieri in volgare (ACAV), Enciclopedia Machiavelliana, Dizionario Biografico degli Italiani, Edizione Nazionale delle Opere di Niccolò Machiavelli.
I collaborate in medieval research and humanistic computer science projects at the Fondazione Ezio Franceschini of Florence and the CNR Opera del Vocabolario Italiano Institute(OVI). 
Publications
Firenze 2013 (edizione critica a cura di A. Decaria)
Firenze 2015 (a cura di A. Decaria)
Firenze 2017 (a cura di A. Decaria e C. Lagomarsini)
Firenze 2017 (a cura di M. Zaccarello e A. Decaria)