Events
Events
---
25th November 2019 dalle 17:00
Immagini della scienza, scienza delle immagini
Udine, vicolo Florio, 2/B - Palazzo Caiselli, Salone del Tiepolo — Dal 18th November al 19th November e dal 25th November al 27th November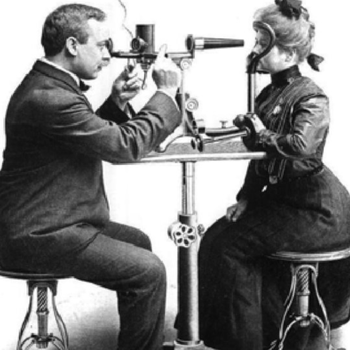 Immagini della scienza, scienza delle immagini: questo è il suggestivo tema scelto per i seminari intercurriculari finanziati quest'anno dalla Fondazione Ado Furlan per il dottorato in Storia dell'Arte, Cinema, Media Audiovisivi e Musica. Esso verrà affrontato da due specialisti dell'ambito artistico e dei nuovi media – Michael Zimmermann, docente di Storia dell'arte alla Katholische Universität Eichstätt-Ingolstadt, e Simone Natale, ricercatore in Comunicazione e Studi Mediali all'Università di Loughborough.
Il prof. Zimmermann proporrà una coppia di interventi (Cézanne e Helmholtz, lunedì 18 novembre ore 17:00; Dal campo visivo alla nozione di "campo" di Pierre Bourdieu, martedì 19 novembre ore 09:00) all'interno del seminario La visione come prassi. Oggetto d'indagine saranno gli studi di ottica e fisiologia condotti nel XIX secolo dal medico e fisico tedesco Hermann von Helmholtz e il mutamento di modalità di visione che essi indussero in relazione alla pittura di Paul Cézanne, che, a partire dagli anni '70 del Novecento, radicalizza la scomposizione impressionista e apre ad una nuova e sconcertante ridefinizione spaziale – da correlare alla nozione di "campo" introdotta in sociologia da Pierre Bourdieu.
La settimana successiva toccherà al dott. Natale, che presenterà invece il seminario Machines of deception: Social life after the Turing Test, articolato in due lezioni di argomento molto diverso. Nel corso della prima, la protagonista sarà Alexa, l'assistente vocale prodotta da Amazon, che diventerà spunto di discussione sull'interazione con le tecnologie (Archeologia di Alexa, lunedì 25 novembre, ore 17:00); la seconda sarà dedicata invece alle forme di intrattenimento "ingannevoli", a partire dalla spettacolarizzazione dello spiritualismo in età vittoriana (Supernatural Entertainments, martedì 26 novembre, ore 17:00). A questi appuntamenti si aggiungerà anche un workshop diviso in due giornate (martedì 26 e mercoledì 27 novembre, sempre alle ore 09:00) dal titolo Come pubblicare in riviste anglofone: una preziosa occasione per capire funzionamento e struttura delle peer review e dell'editoria anglofona, e per individuare i più efficaci approcci per scrivere articoli con le migliori chance di essere accettati.