Events
Events
---
10th December 2019 dalle 09:30 alle 18:00
Filologia digitale e trattamento delle fonti
Udine, via Gemona, 92 - Palazzo Garzolini Di Toppo Wassermann, Aula T6 — Il 10th December, il 12th December e il 16th December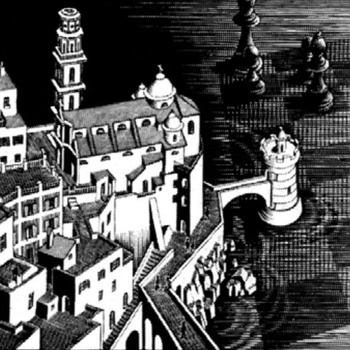 La Filologia digitale e computazionale, nata dall'incontro tra gli approcci tradizionali della critica testuale e quelli innovativi della tecnologia, è la nuova frontiera degli studi filologici: la digitalizzazione di edizioni a stampa e l'applicazione dell'informatica allo studio dei corpora testuali sta rendendo possibile una serie di nuove e straordinarie opportunità, dall'ampliamento delle collaborazioni tra studiosi – rese più facili dal superamento dei limiti fisici della distanza – all'implementazione di strumenti critico-editoriali e di analisi linguistica, che agevolano notevolmente il lavoro di comprensione e di interpretazioni dei testi stessi.
Per favorire la conoscenza di questa nuova dimensione della disciplina – ancora non del tutto nota ai copisti e filologi contemporanei, soprattutto per quanto concerne i suoi aspetti più squisitamente tecnici – il Dipartimento di Studi umanistici e del patrimonio culturale organizza il corso di formazione Filologia digitale e trattamento delle fonti, curato dalla Prof.ssa Elena Pierazzo, docente di Lingue e letterature romanze presso il Centre d'Etudes Supérieures de la Renaissance (CESR) dell'Université de Tours e, prossimamente, Visiting Professor presso il DIUM. Con alle spalle un'esperienza pluriennale nell'ambito della codifica dei testi e delle edizioni critiche digitali – oltre che aver collaborato col consorzio TEI (Text Encoding Initiative), ha partecipato a vari progetti di spicco tra i quali Jane Austen's Fiction Manuscripts: A Digital Edition, CHARM: The AHRC Research Centre for the History and Analysis of Recorded Music, LangScape - The Language of the Landscape: Reading the Anglo-Saxon Countryside – la Prof.ssa Pierazzo introdurrà i fondamenti di filologia e paleografia digitale e computazionale, dei linguaggi e delle tecniche utilizzati per le edizioni.
Il corso, diviso in tre giornate (martedì 10, giovedì 12 e lunedì 16 dicembre) e ospitato a Palazzo Garzolini Di Toppo Wassermann, è riservato a dottorandi, ricercatori e docenti previa ammissione (verrà dato accesso preferenziale agli studenti dei corsi di dottorato gestiti – direttamente o in modalità interateneo – dall'Università di Udine).
Dal momento che il numero di posti disponibili è limitato, si consiglia di far pervenire la propria richiesta di partecipazione alla Prof.ssa Emanuela Colombi quanto prima, e comunque non oltre il 20 novembre 2019.