Events
Events
---
24th March 2019 dalle 09:00 alle 12:00
Visions and evidences of (industrial) reconstruction. Il secondo dopoguerra visto con gli occhi del cinema e della fotografia "industriali"
Gorizia, via Carducci, 4 - spazi interni, Fondazione Cassa di Risparmio — Il 24th March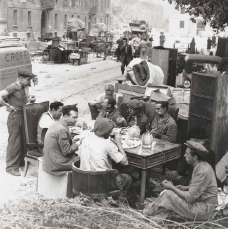 Giornata di studi internazionale dedicata al risultato finale di un progetto del Dipartimento di Studi umanistici e del patrimonio culturale dell'Università di Udine dal titolo "La ricostruzione industriosa. Cinema non-fiction, circuiti mediatici, cultura post-bellica in Italia", avviato nel 2017 sotto la guida di Francesco Pitassio, docente di Cinema documentario dell'Ateneo friulano, con il supporto dell'Archivio Nazionale del Cinema d'Impresa di Ivrea.
Il progetto cerca di rispondere ad alcune domande fondamentali. In che modo il cinema documentario ha contribuito allo sforzo della ricostruzione? Quali sono i punti di incontro tra politiche istituzionali, media italiani, impresa e società? E quale il ruolo degli attori internazionali nell'arena italiana?