Events
Events
---
22nd January 2020 dalle 16:00
Democracy and Truth: The Conflict Between Political and Epistemic Virtues
Udine, via Gemona, 92 - Palazzo Garzolini Di Toppo Wassermann, Sala del Consiglio — Il 22nd January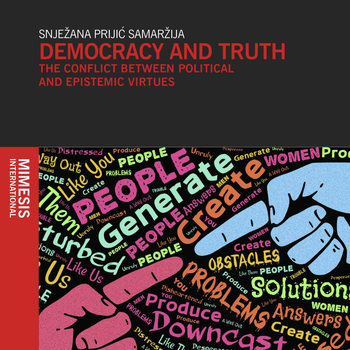 La costante tensione tra democrazia e verità e il conseguente dibattito sulla giustificazione epistemica di tale forma politica sono i temi affrontati da Snježana Prijić Samaržija, rettrice dell'Università di Rijeka, nel suo recente volume Democracy and Truth: The Conflict Between Political and Epistemic Virtues (Mimesis International, 2019).
Le questioni chiave dell'analisi della prof.ssa Prijić Samaržija saranno anche al centro dell'incontro di presentazione del libro, organizzato dal Dipartimento di Studi Umanistici e del Patrimonio Culturale per la giornata di mercoledì 22 gennaio.
Nel corso del dibattito, introdotto e moderato dal prof. Andrea Zannini, dialogheranno con l'autrice il prof. Andrea Tabarroni, docente di Storia di Filosofia Medievale presso il DIUM, e il dott. Gabriele Giacomini.