Events
Events
---
29th January 2020 dalle 09:00
Endangered Cultural Heritage. Protection and Enhancement of the Duhok Region Archaeological Heritage (Kurdistan Region of Iraq)
Roma, Piazzale Aldo Moro, 7 - Consiglio Nazionale delle Ricerche, Sala Marconi — Il 29th January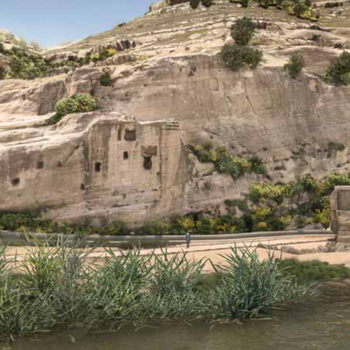 Dal 2013 l'Università di Udine, in collaborazione con l'Istituto di Scienze del Patrimonio Culturale del CNR e con il sostegno del Governo Regionale del Kurdistan (Iraq), conduce nella regione di Duhok il progetto "Terra di Ninive. Formazione per la valorizzazione del patrimonio culturale del Kurdistan iracheno settentrionale – Iraq" finanziato dall'Agenzia Italiana per la Cooperazione allo Sviluppo.
I risultati del progetto di documentazione, protezione e valorizzazione dell'imponente sistema di canali e rilievi rupestri assiri oggetto del lavoro dell'Ateneo udinese e del CNR nella regione di Duhok e il dossier di proposta di inserimento di questo straordinario patrimonio culturale nella World Heritage Tentative List dell'UNESCO saranno presentati il 29 gennaio 2020 nella sede centrale del CNR a Roma nell'ambito del Convegno Internazionale "Endangered Cultural Heritage. Protection and Enhancement of the Duhok Region Archaeological Heritage (Kurdistan Region of Iraq)" organizzato dal prof. Daniele Morandi Bonacossi (DIUM) in collaborazione con l'Arch. Roberto Orazi e la dott.ssa Francesca Colosi (ISPC – CNR).
Al convegno interverranno il Ministro delle Municipalità e del Turismo del Governo regionale del Kurdistan iracheno, Sasan Othman Awni, il  Presidente del CNR, Massimo Inguscio, il delegato del Rettore dell'Università di Udine per l'Internazionalizzazione, Giorgio Alberti, il Direttore dell'Agenzia Italiana per la Cooperazione allo Sviluppo, Luca Maestripieri, il rappresentante della Direzione Generale per la Cooperazione allo Sviluppo del Ministero degli Affari Esteri, Emanuele Farruggia, l'Alta Rappresentante del Kurdistan in Italia, Rezan Kader, il Primo Segretario dell'Ambasciata della Repubblica dell'Iraq a Roma, Muhammed Al-Jumaily, la Console d'Italia a Erbil, Serena Muroni, e il Direttore dell'Istituto di Scienze del Patrimonio Culturale, Salvatore Piro.