Events
Events
---
5th May 2020 dalle 10:00 alle 12:00
Testi documentari, scritture e altri segni dalla tarda antichità all'alto medioevo: il progetto NOTAE
Microsoft Teams - lezione-conferenza in diretta — Il 5th May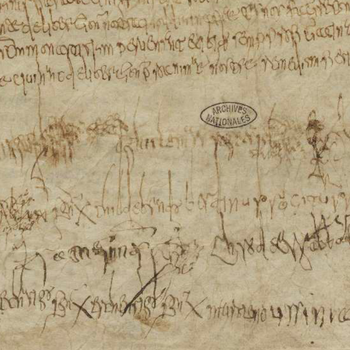 NOTAE – NOT A writtEn word but graphic Symbols. NOTAE: An evidence-based reconstruction of another written world in pragmatic literacy from Late Antiquity to early medieval Europe – è un progetto che ha ricevuto un ERC Advanced Grant nell'ambito del programma di ricerca e innovazione dell'Unione Europea Horizon 2020 (ERC-2017-AdG nr. 786572), ed è ospitato presso Sapienza-Università di Roma (dal 1 luglio 2018 al 30 giugno 2023).
La prof.ssa Antonella Ghignoli, ordinario di Paleografia presso la stessa università, ne parlerà martedì 5 maggio in una conferenza online dal titolo "Testi documentari, scritture e altri segni dalla tarda antichità all'alto medioevo: il progetto NOTAE".
Nella lezione saranno presentate le questioni che hanno dato origine al progetto, i fondamenti che lo legittimano come indagine storica, le idee che lo guidano, e le metodologie di indagine chiamate a realizzarle. Ma soprattutto la lezione intende far riflettere sul significato di 'interdisciplinarietà' – tra papirologia, paleografia, diplomatica – nella ricerca storica e nelle sue fonti.
Per partecipare è necessario contattare la prof.ssa Laura Pani all'indirizzo laura.pani@uniud.it.