Events
Events
---
22nd March 2021 dalle 11:00 alle 19:00
FilmForum 2021: XIX Spring School
Zoom - Spring shool — Dal 18th March al 19th March, il 22nd March, dal 24th March al 25th March e dal 29th March al 31st March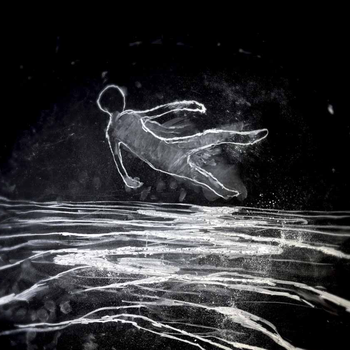 È prossima al via la diciannovesima edizione della MAGIS International Film and Media Studies Spring School, organizzata per il mese di marzo dal Dipartimento degli Studi Umanistici e del Patrimonio Culturale come uno dei momenti in programma nel più ampio contesto di FilmForum 2021.
Il tema scelto quest'anno sarà Living in the Material World: Transdisciplinary Approaches to Past and Present Media Ecologies – un approfondimento che, viaggiando su binari interdisciplinari, mira a esplorare la nozione di ecologia dei media tra passato e presente e di comprenderne i fondamenti epistemologici. Al centro della riflessione i problemi e le opportunità del nostro quotidiano interagire con gli ambienti e i sistemi tecnologici che ci circondano. L'argomento verrà affrontato nel corso di cinque giornate tematiche dedicate a diverse sezioni:
Cinema and Contemporary Arts (giovedì 18) 
Media Archaeology (venerdì 19)
Film and Media Heritage (martedì 23 e mercoledì 24)
Post Cinema (lunedì 29 e martedì 30)
Porn Studies (mercoledì 31).
A questo calendario si aggiunge l'appuntamento di lunedì 22 marzo, nel quale si presenterà la ricerca in corso sul PRIN Modi, culture e memorie della produzione cinematografica italiana (1949-1976), coordinato da Mariapia Comand dell'Università degli studi di Udine insieme alle università di Parma, RomaTre e IULM - Milano.
Ai lavori parteciperanno studiosi (Joanna Zylinska, dell'Università Goldsmiths di Londra; Barbara Klinger dell'Università dell'Indiana; Jan Distelmeyer dell'Università di Potsdam; Alenda Y. Chang e Mireille-Miller Young dell'Università della California a Santa Barbara; Tim Dean dell'Università dell'Illinois) e curatori (Aily Nash del New York Film Festival; Issa Clubb delle edizioni Criterion) di fama internazionale.
In concomitanza con gli appuntamenti convegnistici, i registrati potranno assistere a una rassegna di proiezioni virtuali, curata da Andrea Mariani e Simona Schneider dell'Università di Udine in collaborazione con Canyon Film e la Cineteca di Tangeri.

Per ulteriori dettagli e per la registrazione si rimanda al sito ufficiale dell'iniziativa.