Events
Events
---
2nd September 2021 dalle 12:00
Venice in Blue: The Use of Carta azzurra in the Artist's Studio and in the Printer's Workshop, ca. 1500-50
University of St Andrews - conferenza internazionale online — Dal 2nd September al 3rd September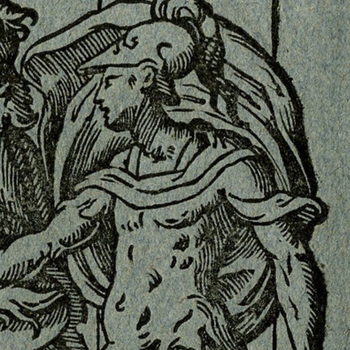 L'University of St Andrews organizza per le giornate di giovedì 2 e venerdì 3 settembre 2021 la conferenza internazionale Venice in Blue: The Use of Carta azzurra in the Artist's Studio and in the Printer's Workshop, ca. 1500-50. Tema di discussione sarà appunto la carta azzurra e il suo utilizzo come supporto per il disegno da parte di numerosi pittori del XVI secolo – Vittore Carpaccio, Lorenzo Lotto, Tiziano, Sebastiano del Piombo, Jacopo Tintoretto – interessati a sperimentare gli effetti di luci e ombre sui colori, ma non solo: anche gli editori del tempo, a partire da Aldo Manuzio, scelsero di stampare libri su carta azzurra, influenzando così notevolmente il gusto a livello internazionale.
I contributi del relatori si concentreranno soprattutto sul contesto veneziano della prima metà del '500, ma lo affronteranno da prospettive diverse, capaci di restituire l'impatto interculturale di questo particolare materiale. Prenderà parte ai lavori anche la prof.ssa Linda Borean, ordinaria di Storia dell'arte moderna presso l'Università di Udine (venerdì 3, ore 16:30).

La conferenza avverrà in modalità online. Per assistervi è necessario registrarsi presso il sito ufficiale dell'evento: i dettagli relativi al collegamento verranno poi comunicati dagli organizzatori via email.