Events
Events
---
23rd November 2022 dalle 15:00
The site of Al-Qurainiyah: Topography and pottery assemblage of an early-Islamic coastal settlement on Failaka Island (Kuwait)
Zoom - webinar — Il 23rd November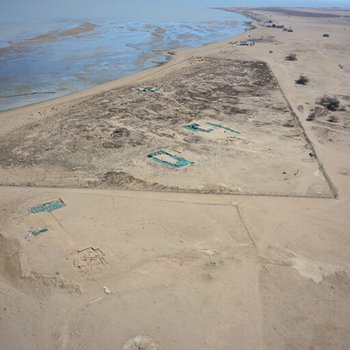 Il secondo appuntamento del ciclo di webinar Archaeology of the Middle East and North Africa from Late Antiquity to the Ottoman Period vedrà la partecipazione di Andrea di Miceli (Università di Perugia) e Elisia Laschi (Rheinische Friedrich-Wilhelms-Universität Bonn), che si propongono di presentare il progetto archeologico italo-kuwaitiano portato avanti nel sito di Al-Qurainiyah sull'isola di Failaka (Kuwait), dove è stato rinvenuto un insediamento del primo periodo islamico. Nel corso di dieci anni di lavoro sul campo è stato possibile studiare diversi edifici così come un worskhop e raccogliere numerosi frammenti ceramici. Le ceramiche provenienti dalla stratigrafia archeologica sembrano indicare un'occupazione dell'area come porto già nel tardo periodo ellenistico, con un'occupazione intensiva e ben organizzata tra la fine del VII secolo e l'inizio del IX secolo d.C. Questa conferenza intende presentare la topografia del sito e alcuni risultati preliminari dell'analisi dei reperti scavati nel sito di Qurainiyah tra il 2010 e l'ultima campagna del 2019. In questa occasione verrà presentato l'assemblaggio domestico proto-islamico – principalmente ceramico–- delle abitazioni datate all'VIII e IX secolo, sottolineando i possibili usi e la provenienza del vasellame.
L'iniziativa è stata organizzata da Julie Bonnéric (Ifpo – Institut Français du Proche-Orient) e Valentina Vezzoli (Università degli Studi di Udine) per indagare l'ampia regione che va dall'Iraq alla Penisola Arabica sotto il profilo storico-archeologico, presentando progetti in corso, dati comparativi e studi di sintesi utili a una migliore comprensione del suo contesto storico e geografico.
La partecipazione all'incontro – trasmesso sulla piattaforma Zoom a partire dalle ore 15:00 – è libera, previa registrazione a questo indirizzo.