Events
Events
---
21st April 2022 dalle 09:15
The Reconstruction of Post-World-War II. Europe through the Visual Arts
Parigi, Rue Vivienne, 2 - Institut National de l'Histoire de l'Art — Dal 19th April al 21st April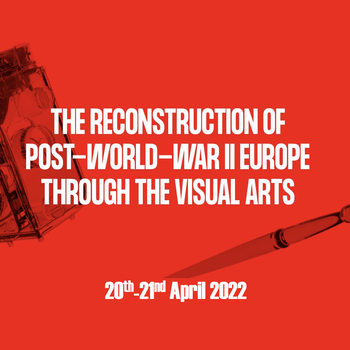 Dal 20 al 22 aprile 2022, presso l'Institut National d'Histoire de l'Art di Parigi, si svolge il convegno conclusivo del progetto europeo HERA (Humanities in the European Research Area) ViCTOR-E. Visual Culture of Trauma, Obliteration and Reconstruction in Post-WW2 Europe.
Il convegno The Reconstruction of Post-World-WarII Europe through the Visual Arts è organizzato dall'Université Panthéon Sorbonne-Paris 1, in collaborazione con le altre unità di ricerca del progetto (Goethe Universitaet Frankfurt/M, Czech Academy of Sciences Praha, Università degli Studi di Udine). Per l'unità udinese, prenderanno parte al convegno il coordinatore dell'unità, Francesco Pitassio, e i ricercatori Rossella Catanese, Simone Dotto e Paolo Villa.
Il programma è reperibile a questa URL.