Events
Events
---
12th May 2022 dalle 09:00
Archival Cultural Techniques: Preserving Practice, Agency and Knowledge
Stoccolma (SE) - Filmhuset, Lecture Hall — Dal 12th May al 13th May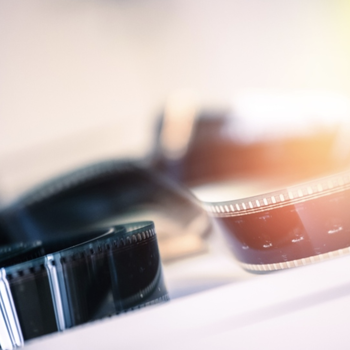 The Material Archive Studies Network, di cui l'Università di Udine è membro, organizza Archival Cultural Techniques: Preserving Practice, Agency and Knowledge, una conferenza internazionale in programma per giovedì 12 e venerdì 13 maggio. Al centro del dibattito saranno appunto gli archivi – da intendersi non solamente come raccolte di materiali variegati o come esito delle loro funzioni specifiche, ma anche come insieme di tecniche, di pratiche per la gestione e conservazione di materiali, dispositivi, esperienze e conoscenze. L'incontro vedrà la partecipazione di docenti, ricercatori e dottorandi DIUM – Andrea Mariani, Simone Dotto, Simone Venturini, Rossella Catanese, Serena Bellotti, Silvia Zoppis, Silvia Mascia – e di quattordici studenti della Laurea magistrale in Scienze del patrimonio audiovisivo e dell'educazione ai media.
L'iniziativa è sostenuta dall'ateneo con fondi per i viaggi di studio e permetterà agli studenti di interagire con docenti degli atenei di Stoccolma, Losanna, Oslo, con archivisti di fama internazionale e di visitare gli spazi di archiviazione e i laboratori di restauro fotochimico e digitale dello Swedish Film Institute.
A questo link è disponibile il programma completo.