Monuments Men. Allied Ideology between war-damages and protection over the Italian Cultural Heritage during and after Second World War
PRID DIP. ECCELLENZA
Monuments Men
Allied Ideology between war-damages and protection over the Italian Cultural Heritage during and after Second World War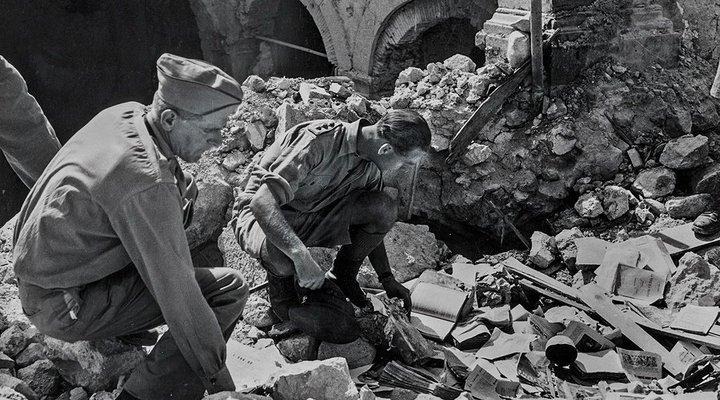 The project deals with the policies of the Allied Forces for Italian art and cultural heritage in the last years of WW2 and its aftermath. It focuses on the idea of Italian heritage that the AMG (Allied Military Government) aimed at conveying both to the military forces active in the field and to the US (and international) public. These policies relied on the publication of a large number of pamphlets and videos and above all on the organization of a number of art exhibitions in Italy during the war years 1944 and 1945 and in the US soon after the end of war.
In spite of their relevance in terms of number and quality of artworks on show, the Italian exhibitions have not hitherto been thoroughly investigated. Indeed, they provide an interesting case-study within the wider framework of the army's propaganda activities which included also guides to several Italian towns and monuments, specifically printed for American military personnel, as well as a large production of photographic and film materials.
The project intends to investigate the management and perception of cultural heritage and its uses for propaganda also through a constant comparison with Nazi Kulturpolitik and Fascist approach to art heritage in Italy during the last years of WW2.
Based on unpublished archival records, the proposal aims to shed new light on the role of Italian and US art historians in the construction of a long lasting image of US commitment towards the Italian art heritage as a pillar of post-War US strategy in the Liberated Europe.
Photo: National Archives (239-RC-55-33)