Patrizia Quattrocchi
DIUM
---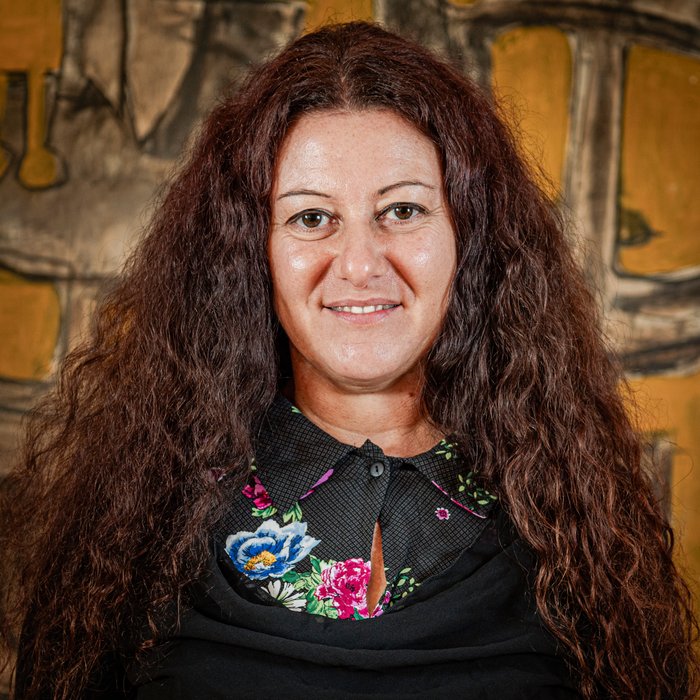 Patrizia Quattrocchi
Antropologia culturale (M-DEA/01)
---
Associate professor
Studio:

Palazzo Caiselli, second floor, room L2-06

Insegnamenti:

Cultural Anthropology; Anthropology of Food
Patrizia Quattrocchi
Antropologia culturale (M-DEA/01)
---
Associate professor
Studio:

Palazzo Caiselli, second floor, room L2-06

Insegnamenti:

Cultural Anthropology; Anthropology of Food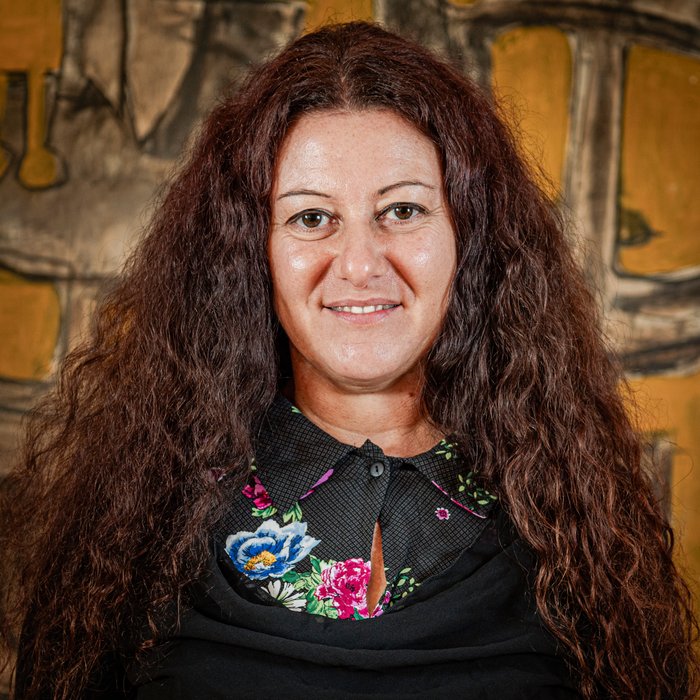 I have been involved in anthropology for twenty years, in particular medical anthropology and reproductive health. I did fieldwork in the field on birth and health policies in Honduras (1998), Mexico (2000-2009), Spain, Italy and the Netherlands (2010-2015) and Argentina (2016-2017). From a methodological point of view, I am interested in the application of the results of qualitative research in the health field and the "translation" of these in the language of the operators and political decision makers. In Italy I conducted studies on the Bengali and Chinese communities.
In 1998, as a graduate student at the University of Trieste, I carried out a first research in Honduras on the knowledge and practices of the Lenca midwives. From 2000 my long research work began in Mexico, thanks to a specialization scholarship abroad from the University of Padua (2000-2001) - where I specialized in Cultural and Social Anthropology - and a doctoral research grant of the Government of Mexico (2003). In both cases I am accepted as Investigadora Visitante at the Unidad de Ciencias Sociales of the Centro de Investigaciones Regionales "Dr. Hideyo Noguchi "(CIR) of the Autonomous University of Yucatan, an institution I work with until today. I obtained the Ph.D. in Ethno-anthropology at the University of Rome "La Sapienza" (2005, director Alessandro Lupo), with the thesis Donne maya e salute riproduttiva. Il caso della sobada, in which I researched the meaning of sobada – a prenatal massage performed by the Maya midwives to pregnant women - in the context of the growing medicalization of birth and birth.
From 2005 to 2008 I am the creator and coordinator – together with the Mexican anthropologist Miguel Güémez Pineda – of the international cooperation project between Mexico and Italy "Il Tempo della Sobada. Pratiche e saperi del parto nello Yucatan", financed by the Friuli Venezia Giulia Region (law 19/2000) and supported by a partnership of 15 institutions, of which 4 are Mexican and 11 Italian (including the IRCSS Burlo Garofolo, the Institute Superiore di Sanità). The research-action-training project aims to contribute to the dialogue between indigenous midwives and health personnel, through the production of intercultural matrix materials and training opportunities: a volume, a documentary and a traveling exhibition on the work of the Maya midwives are produced; materials used then in training courses organized together with the Ministry of Health.
From 2006 to 2009 I am Profesora Investigadora Titular de tiempo complete at the Departamento de Medicina Social y Salud Pública de la Unidad de Ciencias Biomédicas of the Centro de Investigaciones Regionales de la Universidad Autónoma de Yucatán, where I participate in two interdisciplinary research projects on female tumors (uterine cervix and breast) in indigenous Mayan areas, funded by the Consejo Nacional de Ciencia y Tecnología. In the first of the two projects I am co-creator, head of the anthropological study and coordinator of the research group working in the field (2007–2009); in the second project I deal with qualitative research and data analysis (2009–2010).
In 2010 I returned academically to Italy (University of Udine, research fellow M-DEA / 01 demo-ethno-anthropological disciplines) after I won the "Marie Curie International Reintegration Grant" (FP7) which finances my research project "An Intercultural en Ethic Code on Birth. Dialogue between institutional directives and women's needs" (2010–2015). This is an anthropological study on the policies and practices of non-hospital birth (domiciliary and maternity homes) in Italy, Spain and the Netherlands. The project aims to provide elements for the implementation of innovative policies, aimed at the demedicalization of the reproductive process and the empowerment of women. I also continue to collaborate with the Autonomous University of Yucatan: in 2010 I am again Investigadora Visitante of the Unidad de Ciencias Biomédicas of CIR and in 2012 invited Profesora by the Unidad de Ciencias Sociales to conduct a 20-hour seminar on intercultural health for researchers, teachers and officials of the Ministry of Health.
I have held seminars and lectures in various Italian universities (Rome "La Sapienza", Milan-Bicocca, Padua, Venice, Udine, Trieste) and Mexico (Universidad Autónoma de Yucatán, Universidad Nacional Autónoma de Mexico, Universidad de Oriente-Valladolid), in particular in the degree courses in Anthropology, Medicine, Obstetrics and Nursing Sciences. In both countries I have given training-refresher courses for health personnel, collaborating with the Ministry of Health in Mexico and with health agencies, hospitals and obstetric colleges in Italy (with CME accreditation). I was a lecturer invited to conduct seminars in numerous foreign universities, including the Autonomous University of Buenos Aires, University of the Republic of Uruguay, Universidad Complutense de Madrid, Universidad Autónoma de Madrid.
I was a lecturer in Cultural Anthropology at the Degree Course in Cultural Tourism, Professional Education and Obstetrics at the University of Udine; from 2012 to 2018 I taught Medical Anthropology at the Master in Pet Therapy. Applications to the medical and psychosocial sciences of the University of Trieste. At the same university I am a lecturer at the Degree Course in Obstetrics, Physiotherapy and Speech Therapy.
Participated as a speaker in numerous international and national congresses and I have 65 papers, many of them in Spanish.
In 1996 I contributed with opening the Association AREAS - Association of Ethno-Anthropological and Social Researches and since 2010 I am Vice-President
In 2016 I was once again a research fellow at the University of Udine, Department of Languages ​​and Literature, Communication, Training and Society, with the research project "Obstetric Violence. The new goal for research, policies and human rights on childbirth", for which I received a second European research grant Marie Sklodowska Curie Grant (Horizon 2020, Global Fellowship). The project includes a year of academic stay in Argentina (Universidad Nacional de Lanús, October 2016 - September 2017) and a second year in Europe (University of Udine), with the aim of researching and then transferring some significant elements of the Argentine experience on thematic, also through the creation of a Platform on Obstetric Violence, aimed at political decision makers and health personnel trainers.
On 13/12/2013 pursuant to article 16 of Law 2010, n. 240 I obtained the National Scientific Qualification as Associate Professor, scientific sector 11 / A5 Demoetnolanthropological Sciences.
Pubblicazioni
Salud reproductiva e Interculturalidad en el Yucatan de hoy
Mérida: Yucatán 2007 (con M. Guemez Pineda)