Museum Official for Promotion and Communication
Professional opportunities
---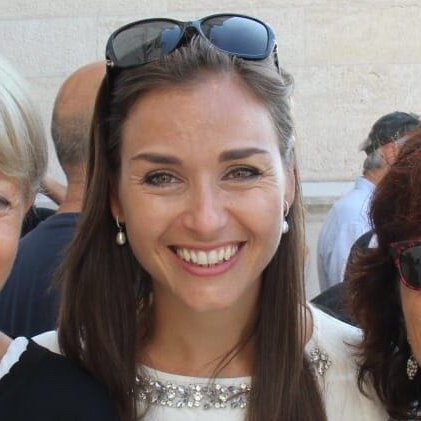 Marta Nardin
Museum Official for Promotion and Communication
---
Marta Nardin
Museum Official for Promotion and Communication
---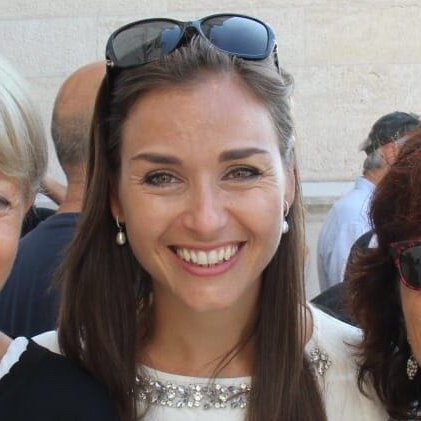 My name is Marta Nardin. I have graduated first in Cultural Heritage, then I have continued with a Master's Degree in Classics, both times focusing on Archaeology and both times at the University of Udine. Having started already during my university years a vocational training for Museum Communication and Education, I decided to continue along this path by attending two Post-graduate Masters at the Centro di Didattica Museale, at the University Roma Tre. In 2015 I was selected by MiBAC (Ministry of Cultural Heritage and Activities and Tourism) to take part in a remunerate one-year training course at the Museo Archeologico Nazionale dell'Umbria.
All the knowledge and experiences gained over the years, first at the university, then in Museums in various regions of Italy (Veneto, Friuli Venezia Giulia, Umbria) have proved to be invaluable in passing a public competition, once again proclaimed by MiBAC, in 2016. Today I work for the Ministry and I am assigned to the Miramare Castle and Park, where I am Official for Promotion and Communication.
The Interview
What led you to choose Humanistic Studies?
Since I was a child, I have always been interested in ancient history and archeology. During high school I had the opportunity to take part to some excavations organized by Gruppo Archeologico Romano: this experience made this passion even stronger and eventually convinced me to apply for Cultural Heritage at the university.
Have you ever been abroad during your university education?
No, I just never got the chance. As I was studying, I was also training and having work experiences as archaeologist and museum officer for various associations within this sector. Moreover I myself was founder member of a cultural association, which was involved in cultural communication for museums and schools.
What role does your humanistic education play in your current occupation?
It was fundamental for acquiring technical and practical competences. I also believe, it has been just as important that I could put them into practice almost immediately, as I was still studying, thanks to internships promoted by the University and work experiences in the private and public sector: this granted me a full, complete education, and considerable and various expertises.
Do you think that humanistic studies could pave the way for various careers?
Without doubt. A humanistic education helps develop sound intellectual abilities, critical thought, creativity and mental agility, just as the other study programmes – if not more. Of course you also need to be persistent, but thanks to this training a fresh graduate can take several work opportunities, sometimes even the most unexpected, and all this although the labour market appears more and more stagnant, as far as the traditional professional opportunities are concerned. Besides teaching, researching and public service, there is plenty of chances in a variety of fields, which gradutes in Humanities are able to exploit, because their particular education has made them more versatile and flexible.
What would you recommend to young people struggling with the choice of the right study programme?
You should consider many different aspects: most of all, you should know about your needs, inclinations and ambitions. With the exception of some peculiar educational programmes, the labour market does not usually offer convenient/easy solutions, therefore passion is undoubtedly a pivotal factor for motivation and support in the course of your education and later, for building a career full of gratification.