Gli archivi della produzione cinematografica (1949-1976)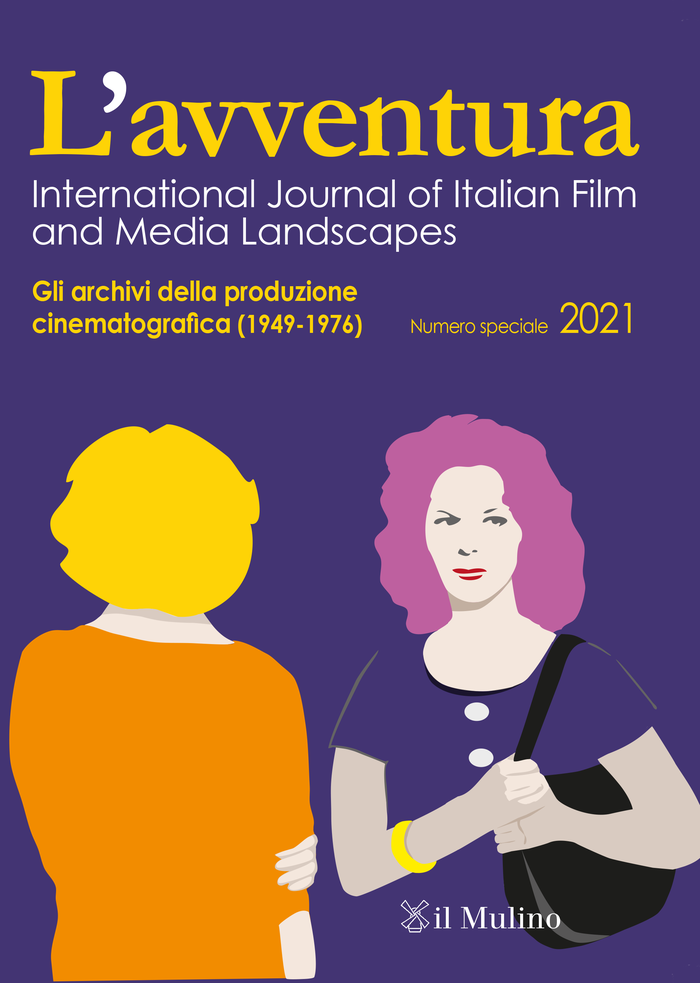 Gli archivi della produzione cinematografica (1949-1976)
---
Fonti, strumenti di lavoro, casi di studio
Curatore/i:

Mariapia Comand, Simone Venturini

Editore:

Il Mulino

Luogo:

Bologna

Anno di pubblicazione:

2021

ISBN: 2421-6496
Gli archivi della produzione cinematografica (1949-1976)
---
Fonti, strumenti di lavoro, casi di studio
Curatore/i:

Mariapia Comand, Simone Venturini

Editore:

Il Mulino

Luogo:

Bologna

Anno di pubblicazione:

2021

ISBN: 2421-6496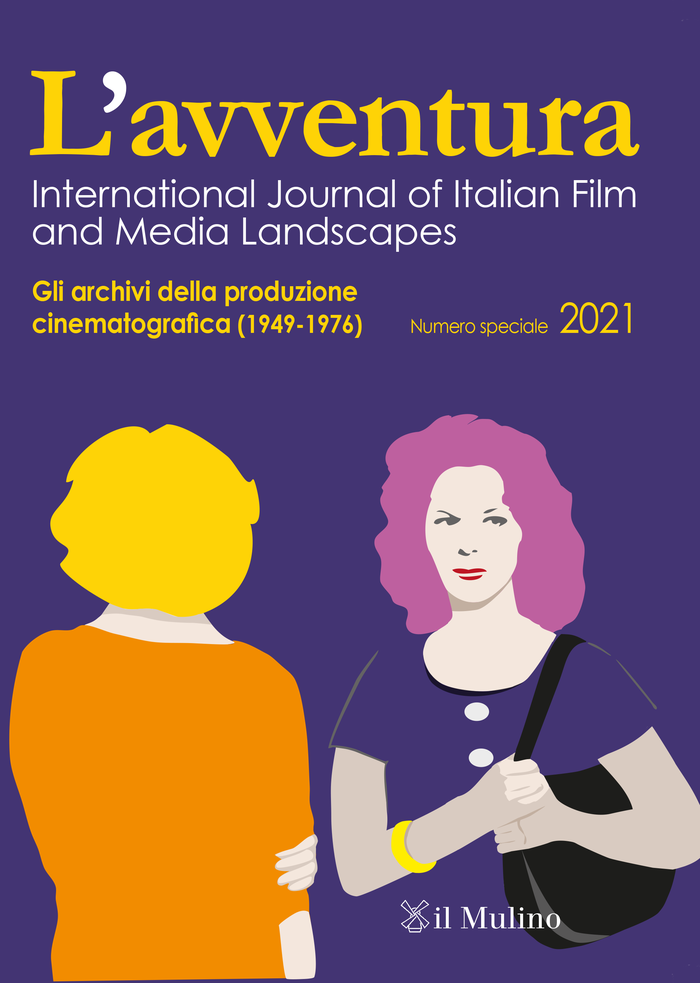 Numero speciale 2021 della rivista "L'avventura. International Journal of Italian Film and Media Landscapes", curato da Mariapia Comand e Simone Venturini.
Il numero ospita i contributi di tutte le unità di ricerca coinvolte nel progetto PRIN MMC 49'76 (Modi, memorie e culture della produzione cinematografica italiana, 1949-1976), Università di Udine capofila con le Università IULM di Milano, l'Università di Parma e l'Università di Roma 3.
Per aggiornamenti: https://cineproduzione.uniud.it.
MARIAPIA COMAND è professore ordinario all'Università degli Studi di Udine, dove insegna Caratteri del cinema italiano e Sceneggiatura. Ha diretto numerosi progetti di ricerca, tra i quali Ephemera. Scrapbook, fan mail e diari delle spettatrici nell'Italia del regime. Dirige il Digital Storytelling Lab dell'Università degli Studi di Udine. 
SIMONE VENTURINI è docente di Storia e conservazione dei beni audiovisivi presso il Dipartimento di Studi umanistici e del patrimonio culturale dell'Università di Udine. Si occupa di storia e teoria degli archivi cinematografici, archeologia dei media, storia tecnologica, economica e culturale del cinema.