Ephemera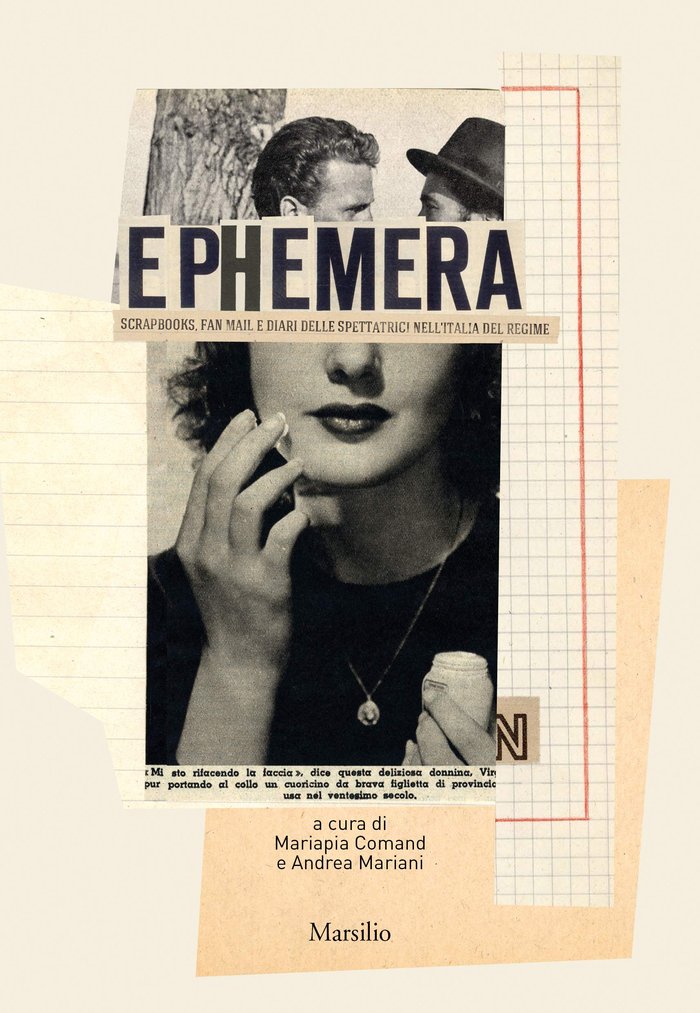 Ephemera
---
Scrapbooks, fan mail e diari delle spettatrici nell'Italia del regime
Curatore/i:

Mariapia Comand, Andrea Mariani

Editore:

Marsilio

Luogo:

Venezia

Anno di pubblicazione:

2020

ISBN: 9788829705238
Ephemera
---
Scrapbooks, fan mail e diari delle spettatrici nell'Italia del regime
Curatore/i:

Mariapia Comand, Andrea Mariani

Editore:

Marsilio

Luogo:

Venezia

Anno di pubblicazione:

2020

ISBN: 9788829705238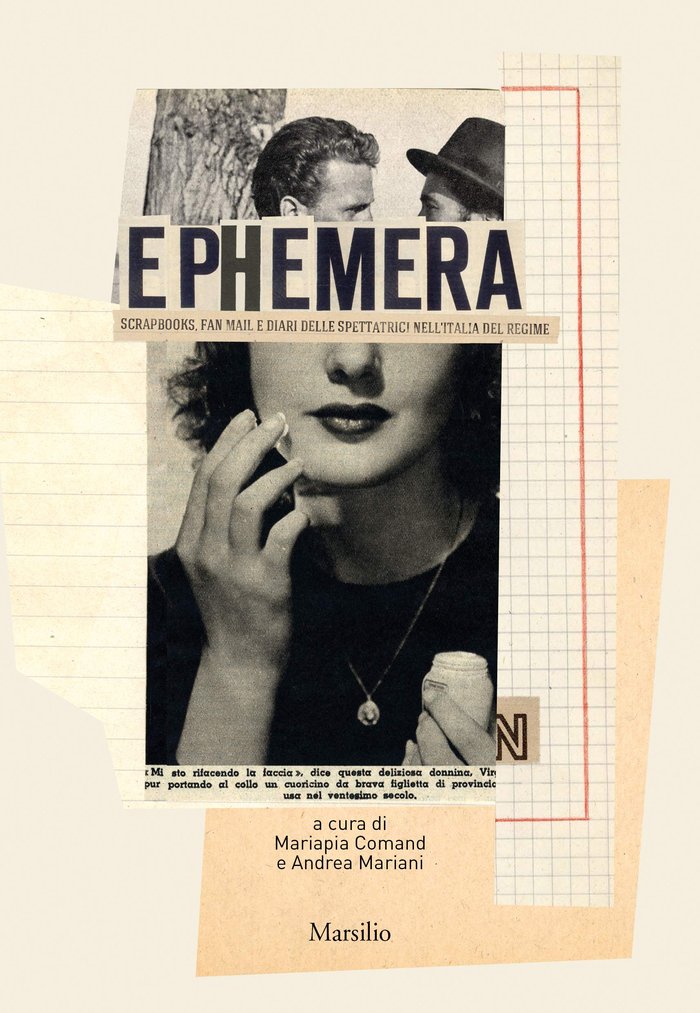 Nel corso del ventennio fascista la vita delle donne italiane è tesa tra modernizzazione e restrizioni autoritarie, tra antiche repressioni e nuove opportunità culturali e sociali. Come si inserisce, in questa dialettica, l'esperienza del cinema? Il volume cerca risposte scavando nei diari delle ragazze dell'epoca, negli scrapbook delle spettatrici, nelle missive inviate alle rubriche di posta dei periodici cinematografici o alle star dell'epoca, così esplorando la vasta e misconosciuta gamma degli «ephemera», documenti legati alla vita quotidiana, effimeri perché spesso destinati all'oblio, oggi rivalutati in quanto fonti preziose per la storia culturale e materiale.
Attraverso una ricerca originale che ha esplorato archivi, collezioni private, fondi mai prima interrogati, questo libro cerca di ricostruire il ruolo complesso svolto dal cinema nella vita delle donne, alla luce del grande schermo e all'ombra del fascismo, e al contempo di riflettere sugli strumenti interpretativi e teorici più utili alla ricerca.
Il volume raccoglie i contributi di: Maria Ida Bernabei, Laura Busetta, Paolo Caneppele, Lucia Cardone, Mariapia Comand, Raffaele De Berti, Simone Dotto, Andrea Mariani, Sara Martin, Elena Mosconi, Sara Pesce, Augusto Sainati, Chiara Tognolotti, Federico Vitella, Martina Zanco.
MARIAPIA COMAND insegna Caratteri del cinema italiano all'Università degli Studi di Udine. È autrice e curatrice di volumi dedicati al cinema italiano (Dino Risi. Il sorpasso; Commedia all'italiana) e alla sceneggiatura, sia dal punto di vista storico che teorico (I personaggi dei film; Sulla carta. Storia e storie della sceneggiatura in Italia). È parte del comitato direttivo della rivista «L'avventura. International Journal of Italian Film and Media Landscapes».
ANDREA MARIANI è ricercatore presso l'Università degli Studi di Udine, dove insegna Teoria e critica dei media e dei nuovi media. Si occupa di cultura del film e di pratiche cinematografiche amatoriali e sperimentali della prima metà del Novecento. È autore di L'Audacissimo viaggio (2017) e Gli anni del Cineguf (2018) e curatore di Archeologia dei media (2018). È parte della redazione delle riviste «L'avventura. International Journal of Italian Film and Media Landscapes» e «Cinergie. Il cinema e le altre arti».