Ovid's Heroides: New Approaches and Perspectives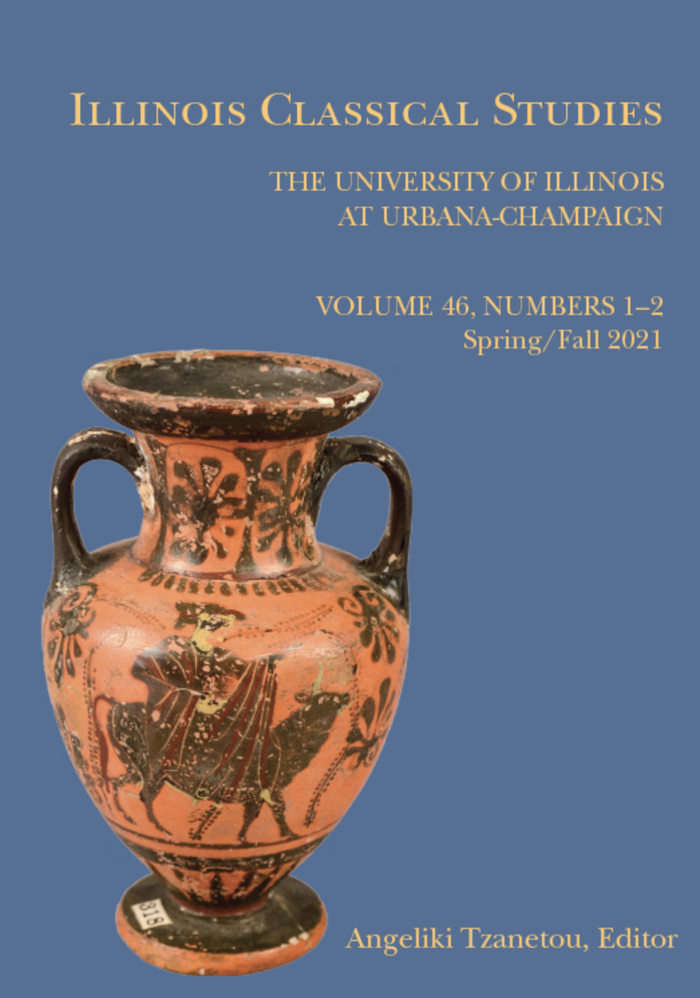 Ovid's Heroides: New Approaches and Perspectives
---
Illinois Classical Studies 46 (numero monografico)
Curatore/i:

Angeliki Tzanetou, Chiara Battistella

Editore:

University of Illinois Press

Luogo:

Champaign, IL

Anno di pubblicazione:

2021

ISBN: 2328-5265
Ovid's Heroides: New Approaches and Perspectives
---
Illinois Classical Studies 46 (numero monografico)
Curatore/i:

Angeliki Tzanetou, Chiara Battistella

Editore:

University of Illinois Press

Luogo:

Champaign, IL

Anno di pubblicazione:

2021

ISBN: 2328-5265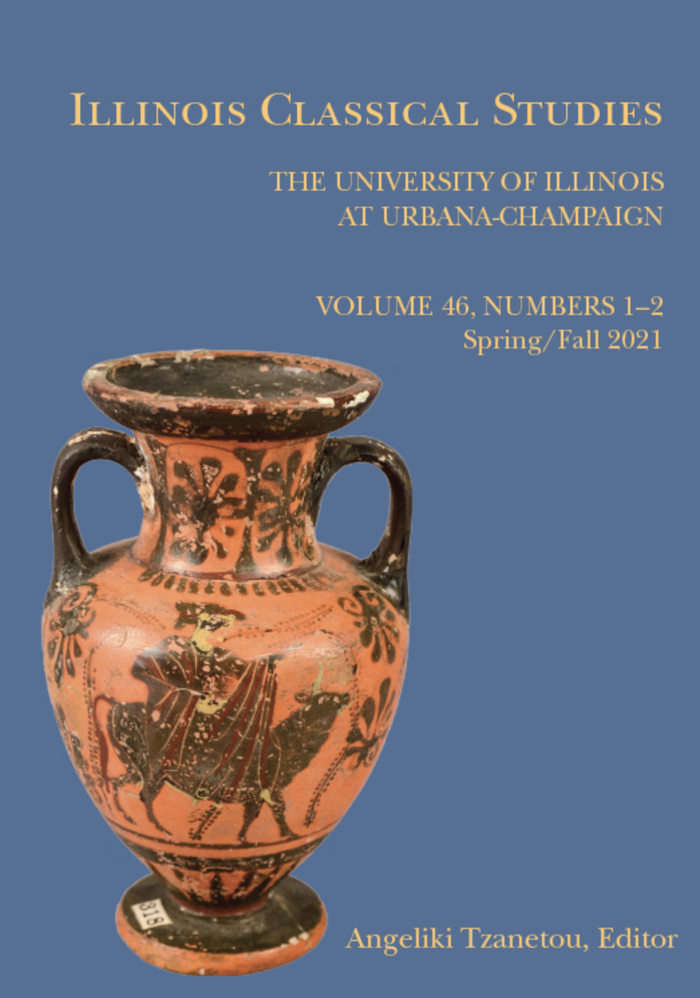 This double volume contains both the Fall and the Spring issues of the journal for 2021 and features a collection of articles on the topic Ovid's Heroides. The Guest Editor, Chiara Battistella, has brought together an international cast of scholars in the field of Roman poetry and Ovid's Heroides. Their contributions in this issue bring Heroides at the center of Ovidian studies and bear witness to the renewed interest in Ovid's female heroines as well as to a host of new questions and interpretations of the epistles. The double issue also contains five additional articles on archaic music and poetry, gender and comedy, politics and oratory, biography, and Roman poetry during the Silver Age.
ANGELIKI TZANETOU  joined the Department of Classics at the University of Illinois in 2005. Her research interests include Greek drama, Greek political theory, gender and religion. She is the author of City of Suppliants: Tragedy and the Athenian Empire (University of Texas Press 2012) and editor of the special issue of Illinois Classical Studies 40.2 (2015) on Greek and Roman Drama. She co-edited (with Maryline Parca) Finding Persephone: Women's Rituals in the Ancient Mediterranean, Studies in Ancient Folklore and Popular Culture series (Indiana University Press 2007) and Gender, East and West (Special issue of Classical World 109. 2 [2016]). She is co-editor of Illinois Classical Studies (2016-). Among her current projects is a study of motherhood in Greek literature and society.
CHIARA BATTISTELLA is Associate Professor of Latin Classical Literature at the University of Udine. Her research focuses on Latin and also Greek literature, especially on the literary critic of the Augustean poetry (elegy and epic) and of the tragedies by Seneca as well as some aspects of the classical reception.