Archaeological Research and Teaching Lab - Aquileia (LaridAQ)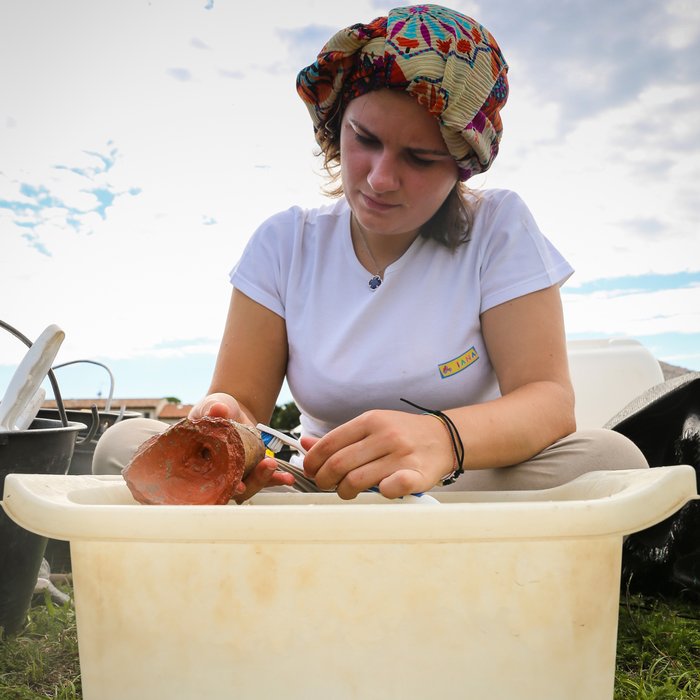 Laboratories
Archaeological Research and Teaching Lab – Aquileia (LaridAQ)
---
Laboratories
Archaeological Research and Teaching Lab – Aquileia (LaridAQ)
---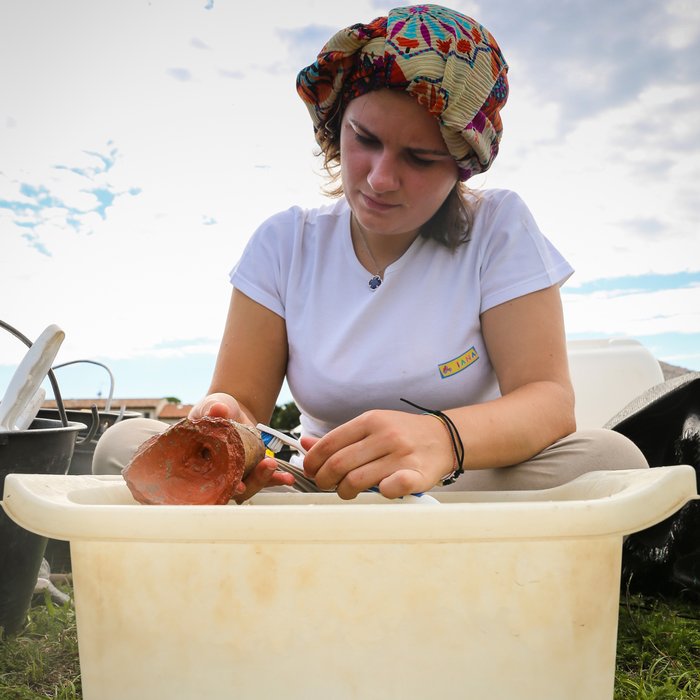 The laboratory supports the archaeological mission of DIUM focused on the excavation area of the Grandi Terme in Aquileia, one of the biggest and most important late-antique buildings of the ancient roman city. By working with the findings, by treating, classifying and analysing them, students in Archaeology is given the chance to complete the acquisition of the credits planned for their internship. Besides, thanks to a direct participation to the whole study process (inventory, graphic and photographic documentation, cataloguing, search for parallels, dating), they can also learn how to deal with the different types of material, as well as with the scientific standards they are supposed to respect, in accordance with the instructions of the Ministry of Cultural Heritage. For all these reasons, this activity represents a fundamental educational experience: not only students will gain exposure to the competences required for the professional profile of the Archaeologist, but their efforts will also make a decisive contribution to the progress of the studies concerning the Grandi Terme and their archaeological deposit.
The further steps are carried out in two different venues. The one in Aquileia (which is also owned by the University), which houses the majority of the artifacts found during the various campaigns held since 2002, is especially frequented during the summertime, when it becomes the logistics base for the mission. The second one, in Palazzo Caiselli, hosts instead the proper Lab, where the elaboration of the excavation data and the analysis of small material classes (particularly interesting as subjects for thesis and publications) take place. It supports also the activities of the course Craft Production in the Ancient World, which focuses on the reconstruction of the history and the production cycles of greek and roman artifacts through their analysis and classification.
Available Equipment


1 desktop
1 laptop
printers
video-projectors
1 scanner
1 plasma screen
1 graphic tablet
1 optical level
1 total station for measuring
1 precision scale
1 backlit magnifier
measuring equipment
drawing equipment
photographic equipment
Internet access is also available in both venues. 
Collaborations


The laboratory teams up with scholars of various other Universities for the study of specific material classes (at the moment, for example, it is working with the University of Padova on the analysis of painted plasters and floor mortars).
Besides, the Lab provides activities for third parties and for dissemination purposes: it has already participated in the realisation of some exhibitions (among which, Costantino e Teodoro. Aquileia nel IV secolo, in 2013) and it has hosted high school students in occasion of the Campus "Alternanza Scuola Lavoro" organized by DIUM.