Prehistory and Protohistory Lab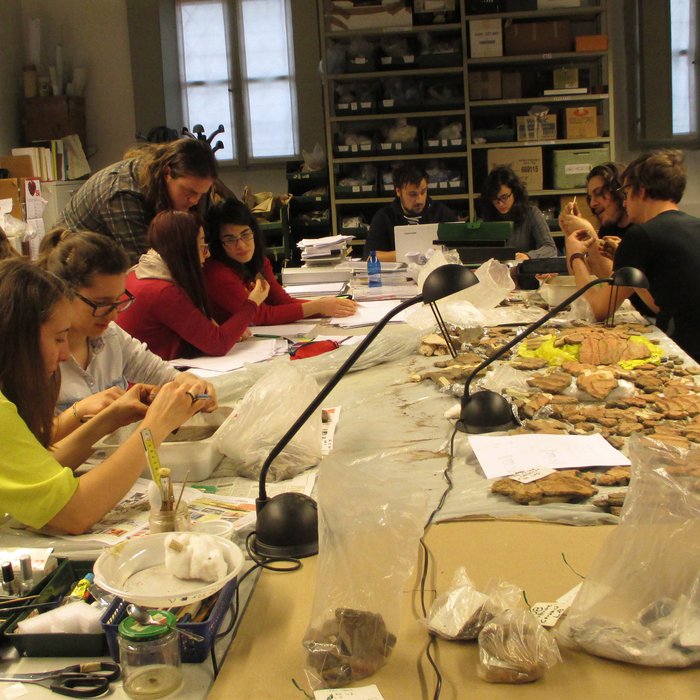 Laboratories
Prehistory and Protohistory Lab
---
Laboratories
Prehistory and Protohistory Lab
---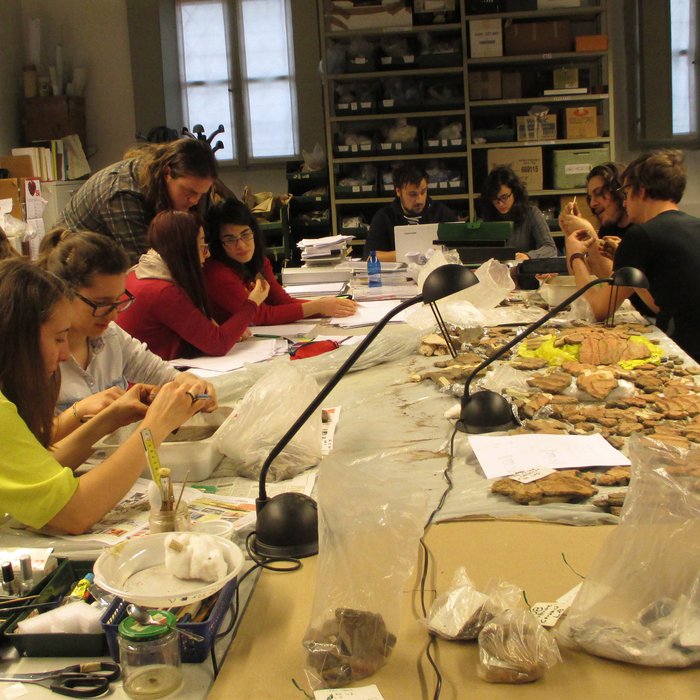 The Lab houses materials and documentation related to archaeological contexts of Friulian Early History, especially tumuli from the Bronze Age and castellieri (fortified boroughs) dating to the Bronze and Iron Age, which had been either object of excavation and study by the Research Unit on Prehistory and Protohistory of the University of Udine or provided by the Superintendence of Cultural Heritage of Friuli Venezia Giulia in the context of scientific projects and collaborations.
In the Lab take place theoretical lessons and regular training activities which aim at the acquisition of specific application expertise concerning the handling of archaeological materials (pottery and bronze), drawing, recording and classifying; besides, it hosts activities dealing with computer processing of data, documentation, archiving and study connected to excavation and research projects in the fields of Prehistory, Early History and Aegean Archaeology, like for example topographical and graphic surveys.
As for research, the lab is the place where the archaeological missions (within the region and in Greece) are organized: it is there that preliminary contexts and materials are analised. It is also there that new materials and contexts, emerged during the excavations, are studied and the results prepared for publication. 
Finally, the laboratory hosts several dissemination activities, which aim at promoting the archaeological heritage in the region, as well as making it accessible to the general public. These initiatives include conferences, the preparation of didactic units and texts, and the devising and development of cultural programs in collaboration with local authorities, among which it is worth mentioning the Consortium of the Municipalities that take part in the project "Protostoria in Friuli" (Protohistory in Friuli).
Available Equipment


Software for assisted digital drawing (CAD)
Relational databases (DBMS)
Software for Geographic Information System (GIS)
Software for image rectification
Software for realisation of 3D models
Software for Vector and Raster Graphics and other specifics for archaeology (Harris matrix composer)
Collaborations


Greek Archaeological Service (Αρχαιολογική Υπηρεσία)
Archaeological Museum of Eghion